While the rest of the NFL has gone into a mad frenzy of blockbuster trades and free agency splurges, well the Patriots' free agency has been quiet. Losing J.C. Jackson was indeed a blow to the team's secondary, but there have been corresponding moves. Terrance Mitchell, Malcolm Butler, and Jabril Peppers have signed in New England, hoping to make up for the loss. Many veterans have already re-signed, including Devin McCourty and Ja'Whaun Bentley, also on the defensive side. With all of that said, the Patriots still have Free Agent needs I want to highlight before the start of the season.
Linebacker – Pass Rush Upgrade
Even with Bentley re-signing, and Mack Wilson being acquired via trade from Cleveland, the Patriots' free agency focus still has a glaring need at the linebacker position. Veteran Linebackers Dont'a Hightower and Jamie Collins remain unsigned. If they elect to sign elsewhere, New England needs players who can change the game just the same. Here's a name to consider…
Kwon Alexander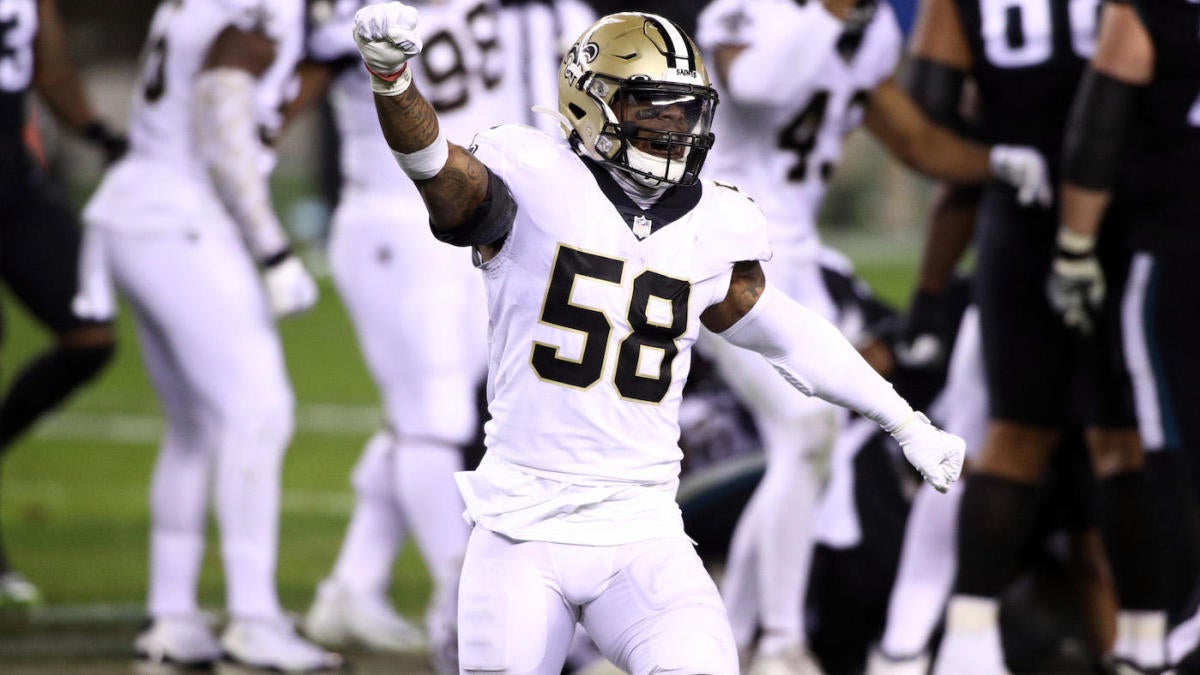 Yes, Alexander hasn't played a full season since 2016. He played 12 games in 2021, which now puts him at 12+ games played in 5 of 8 years in the league. He quietly put up a career-best in sacks (3.5) and fared well in pass coverage as well, allowing only an 81.5 Passer Rating when targeted and even recorded an interception. Turning 28 before the season, he's not past his prime and so far this offseason hasn't commanded a massive contract. I have no doubt Bill Belichick would find a role for him to thrive in the defensive unit.
Guard/Interior O-Line
Departures of Shaq Mason and Ted Karras present the Patriots' free agency plans with a problem when it comes to their guard positions. The team has a predecessor on at least one side in Michael Onwenu, who clocked in an 89.4 Run Block Grade on PFF – 3rd best in the league (among Guards). He may shift to Right Guard based on team needs, but that should be a smooth transition back to the position he played in college. One Guard slot is still unaccounted for, and while James Ferentz is a veteran option, the team needs to upgrade. How about…
Ereck Flowers
Flowers came into the league in 2015 as an Offensive Tackle but has played plenty of guard for the Miami Dolphins and Washington Commanders along the way. Replacing Shaq Mason is tough to do, as evidenced by his 85.2 Overall Grade on PFF. Flowers came out with a 72.0 Grade, just 0.8 lower than the new Cincinnati Bengal Ted Karras. He's played at least 850 snaps each of the past 3 years. He's disciplined, committing only 2 penalties on over 1000 snaps last season, a trait Bill will surely love. As a veteran depth option or a potential starter, Flowers would be a welcomed addition to shore up the O-Line.
Wide Receiver – GMMW (Give Mac More Weapons)
Mac Jones had the best season among all rookie quarterbacks. He was 13th in the league in Passing Yards, more than 2021 #1 pick Trevor Lawrence. 14th in Touchdown Percentage, higher than Zac Wilson, Justin Fields, or Lawrence (Trey Lance DNQ). 15th in Yards gained per Pass Attempt, leading the rookies yet again. His interception percentage also came in lower than the pack, Jones did all New England asked of him and then some.
While last year's free agency saw several new skill position players signed, this summer has been the opposite. The team signed Ty Montgomery, who is an underrated multi-use RB/WR who should take over some of the roles left by Brandon Bolden and Gunner Olszewski. Beyond that, the Patriots could use some more firepower. Nelson Agholor and Kendrick Bourne were a good start, but another name now…
Adam Humphries
Many involved in the NFL Draft process expect the Patriots to use their first-round pick on one of the elite wide receivers in this class. If that ends up being the case, Adam Humphries checks in as an excellent option for the offense. Jakobi Meyers was a consistent, possession-style receiver that Mac heavily relied upon. Why not give him another in Humphries? Although buried on Washington's depth chart in 2021, he actually received more targets than either of his two seasons with Tennessee, and still had 9.3 Yards per Reception (Between 9 – 11.1 Y/R every season of his career).
While Agholor and Bourne provide explosive plays downfield that these slot receivers cannot execute as often, Jones could use another sure hands receiver in check-down situations. The Patriots tried to sign him back in 2019, are they able to bring him in 3 years later?
Check out other articles from the Gillette Gazette HERE!